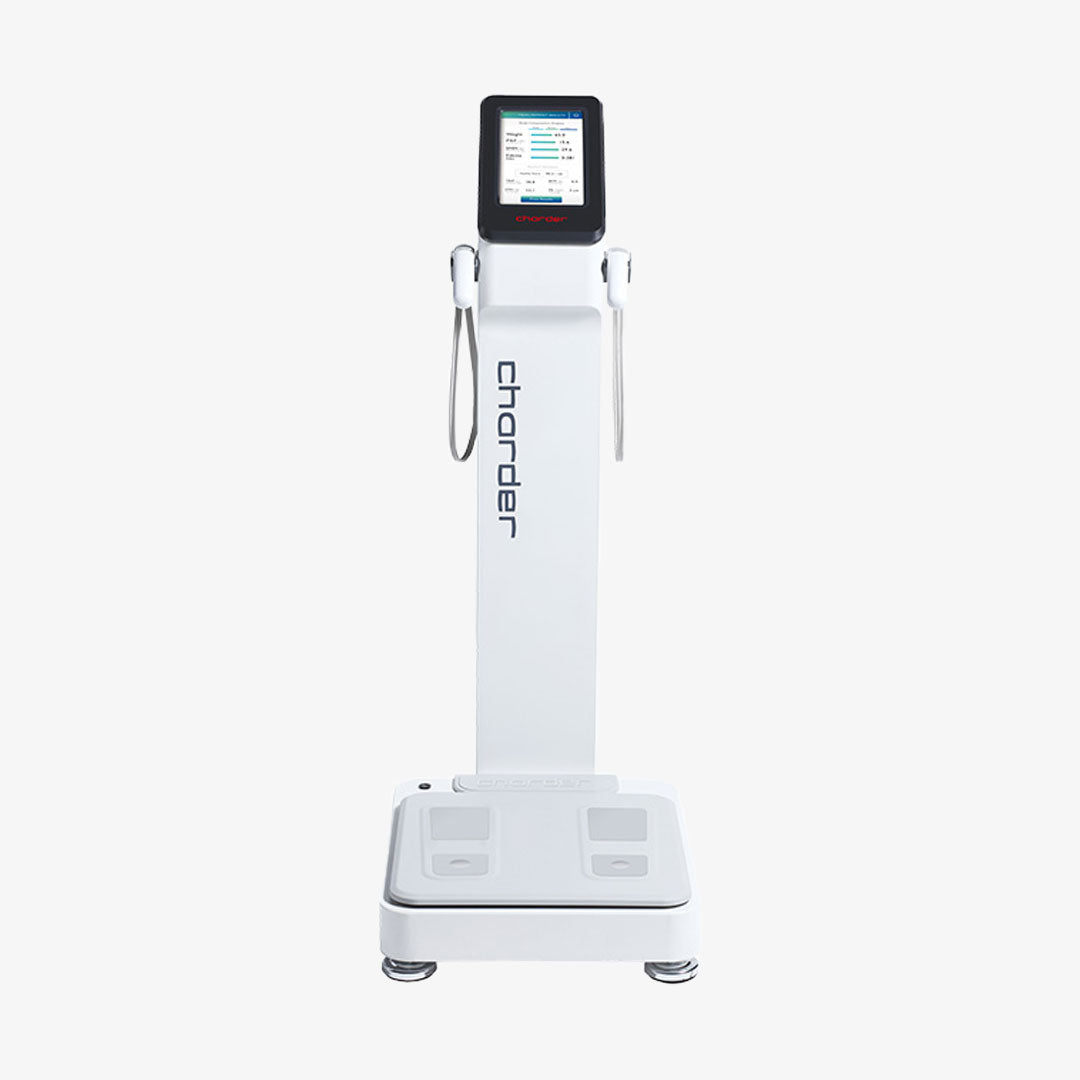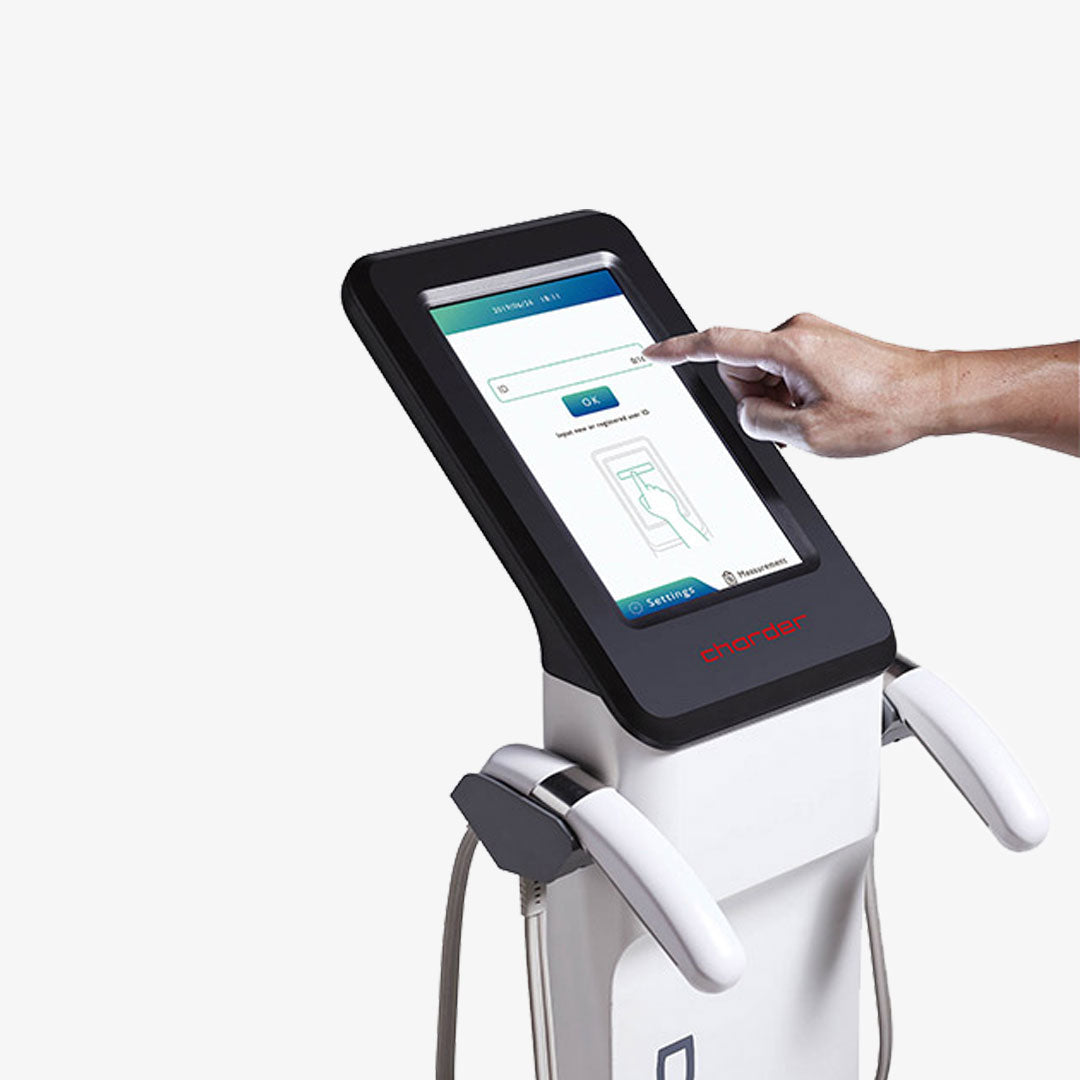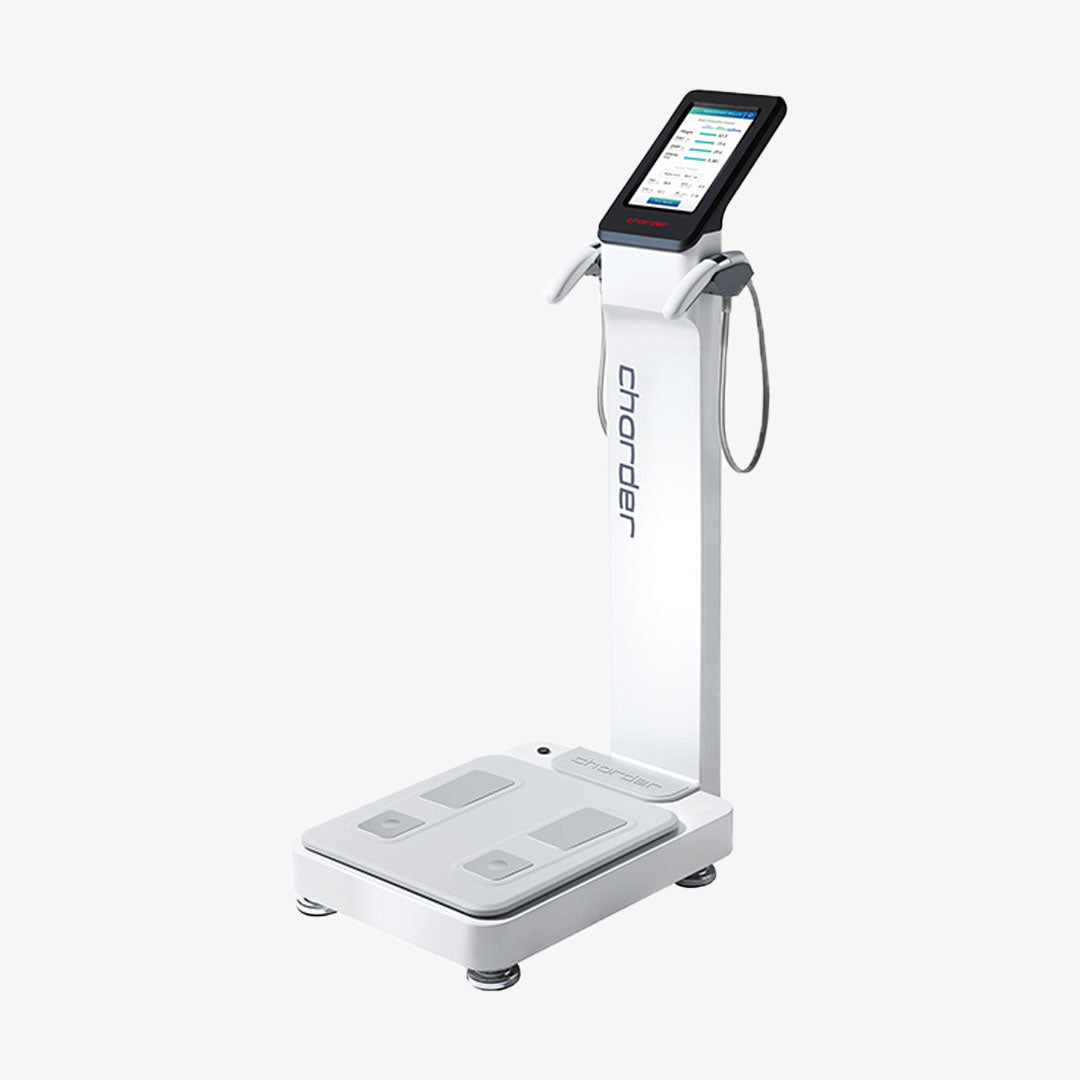 Charder MA 801 Multi Measurement Analyzer
Body composition analysis describes what the body is made of, differentiating between body water, protein minerals, and fat to provide more precise information beyond weight and BMI. Body composition components are strongly related to different health outcomes, and regular measurement is becoming increasingly valuable in medical practice.

The MA801 Professional Body Composition Analyzer provides many relevant measurement values and data that can be used by medical professionals track patient progress, and providing important indicators that may aid in diagnostics and screening. Boasting multiple measurement frequencies and sophisticated algorithms, Charder stands by our devices with clinical trials and over ten years of original peer-reviewed scientific research, for results you can trust.
Country of Origin: Taiwan
Product Specifications:
 Indicator :
10.1' Color Touchscreen
 Capacity :
300 kg / 660 lb
 Graduation :
100 g / 0.2 lb
 Dimensions :
Overall:
875 (L) x 463 (W) x 1205 (H): mm
33.4 (L) x 18.2 (W) x 47.4 (H): inches

Platform:
462 (W) x 600 (D) x 140 (H) mm
18.2 (W) x 23.6 (D) x 5.5 (H) inch

Column:
1020 mm ( 40.1 inch)
 Device Weight :
31kg (68lbs)
 Power Source :
Adapter


Product Functions: 
 Body Composition Analysis :

Intracellular Water, Extracellular Water, Total Body Water, Protein, Minerals, Body Fat Mass, Soft Lean Mass, Fat-Free Mass, Weight

 Muscle-Weight Analysis :
Weight, Skeletal Muscle Mass, Body Fat Mass
 Obesity Analysis :

Body Mass Index, Percent Body Fat, Waist-Hip Ratio, Body Fat Percentiles

 Abdominal Fat (L4-L5) :
Visceral Fat Area, Subcutaneous Fat Area
 Total & Segmental Analysis :

Lean Mass, Fat Mass (Whole Body, Right Arm, Left Arm, Trunk, Right Left, Left Leg)

 BIVA :
Bioelectrical Impedance Vector Analysis
 Phase Angle :
50kHz Whole-Body Percentiles for Adults
 Muscle Quality :
Estimated grip strength (N, kg)
 Health Score :

Combined evaluation of body composition results

 Edema Index :
Extracellular Water / Total Body Water ratio
 Research Information :

Basal Metabolic Rate, Waist-Hip Ratio, Waist Circumference, Visceral Fat Area, Body Cell Mass, Right Arm Circumference, Left Arm Circumference, Arm Muscle Circumference, Total Body Water/Fat-Free Mass, Fat-Free Mass Index, Fat Mass Index, Skeletal Muscle Index

 Impedance :
5 kHz, 20 kHz, 50 kHz, 100 kHz, 250 kHz
 Data transmission :

RS232*1 

RJ45 Ethernet

USB 2.0*3

Bluetooth, Wi-Fi


 Confirmed compatible printers (PCL5 or above) :

Kyocera: P2035d, P2135dn, P2230dn, P2040dn, FS-2100DN, P3045dn

Fuji Xerox: P225d, P265dw, P268dw, P275dw, P285dw, P288dw

Ricoh: SP325dnw

Brother: HL-L2375DW, HL-2560DN, HL-L5100DN

HP: LaserJet M14-M17


 Design features :

Bubble Level

Adjustable Feet


 Data Storage :
100,000 Measurements
 Applicable Age :
6-85 years old
 Measurement Duration :
Less than 50 seconds
 Result Sheet :
Medical Result Sheet
 Optional Accessories :
UA-010 USB Transfer Key Cable
 Software :
Charder Insight (Windows 7, Windows 10)