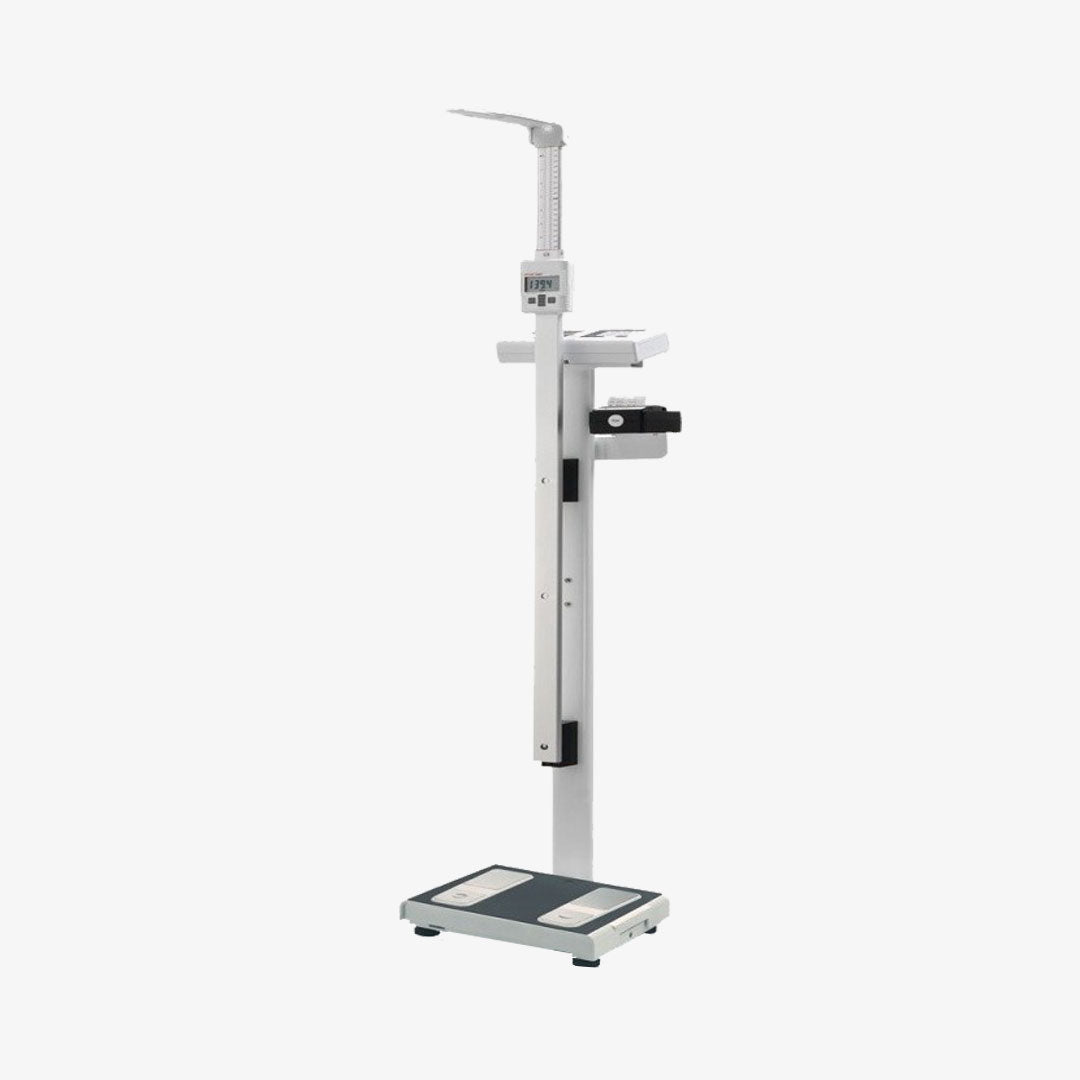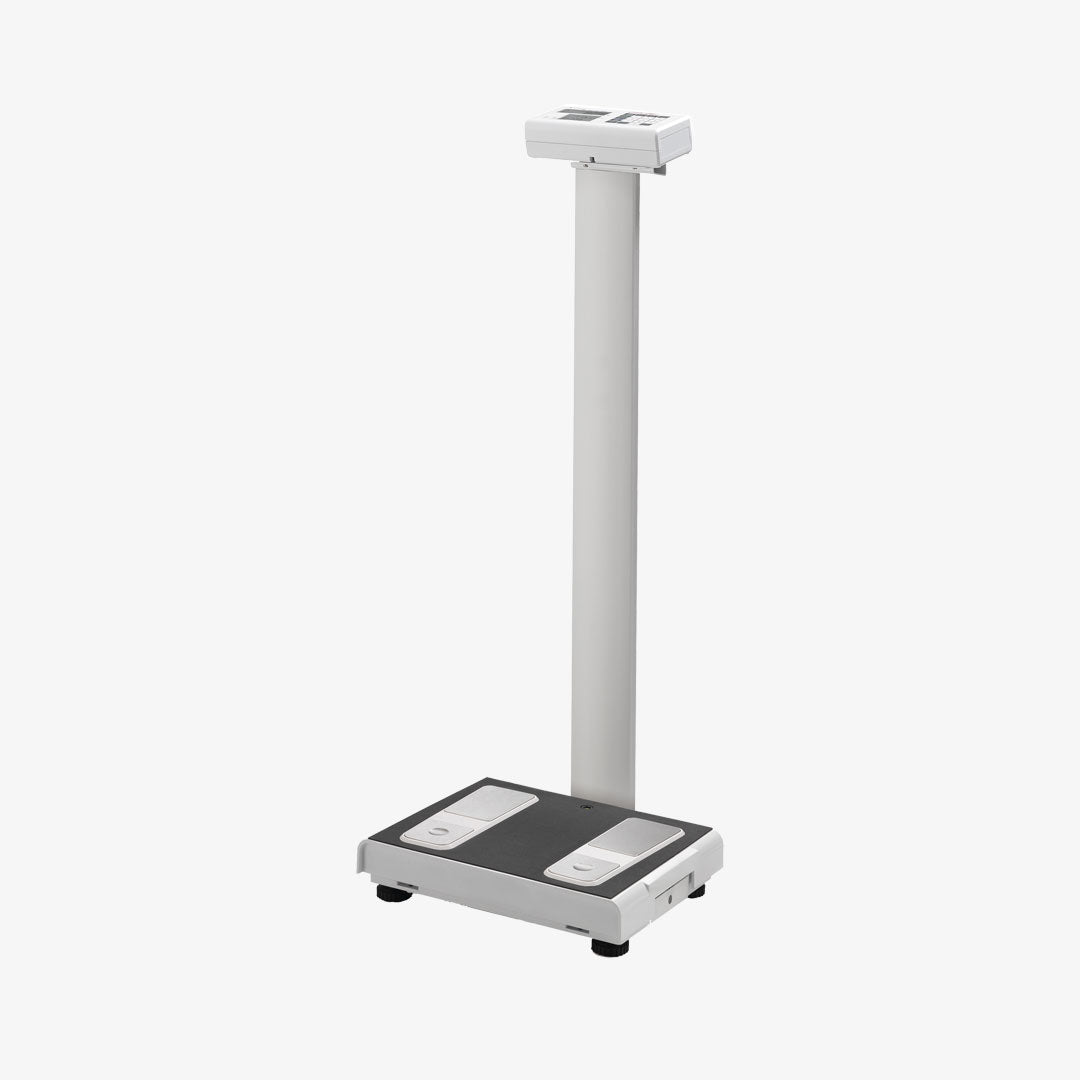 Charder MBF 6010 with HM 200D Medical Body Fat Scale
The MBF6010 features a waist level display and embedded castor wheels for portability. The wide, die-cast metal platform makes high-capacity weighing safer, and analyzes body composition quickly and safely via bioelectrical impedance analysis.
After measurements, results are printed using attached thermal printer, making it easy to obtain, view, and record results.
Country of Origin: Taiwan
Product Specifications
 Indicator :
DP3710
 Capacity :
300 kg / 660 lb
 Graduation :
100g / 0.2 lb
 Dimensions :
Overall:
450(W) x 340(D) x 970(H) mm
17.7 (W) x 13.4 (D) x 38.2 (H) inch

Platform:
450(W) x 340(D) x 90(H) mm
17.7 (W) x 13.4 (D) x 3.5 (H) inch

Column:
850 mm
33.5 inch
 Device weight :
10.2 kg (22.5 lb)
 Power Source :

AA Batteries*6

Rechargeable Battery (optional)

Adapter

Product Functions
 Measurement Output :

Weight

Body Mass Index

Body Fat Percentage

Fat-Free Mass

Bone Minerals

Muscle Mass

Basal Metabolic Rate

Total Body Water

Protein

Intracellular Water

Extracellular Water

Skeletal Muscle

Health Score

Visceral Fat Level

Metabolic Age

Impedance


 Data transmission :
 Design features :

Bubble Level

Adjustable Feet

Anti-slip Mat

Castor Wheels


 Optional Accessories :

Height Measurement: HM200D、HM201D、HM201M

TP2100 Thermal Printer (USB)

TP2110 Thermal Printer (with Wireless Module)